Holiday Gatherings and Conversation Starters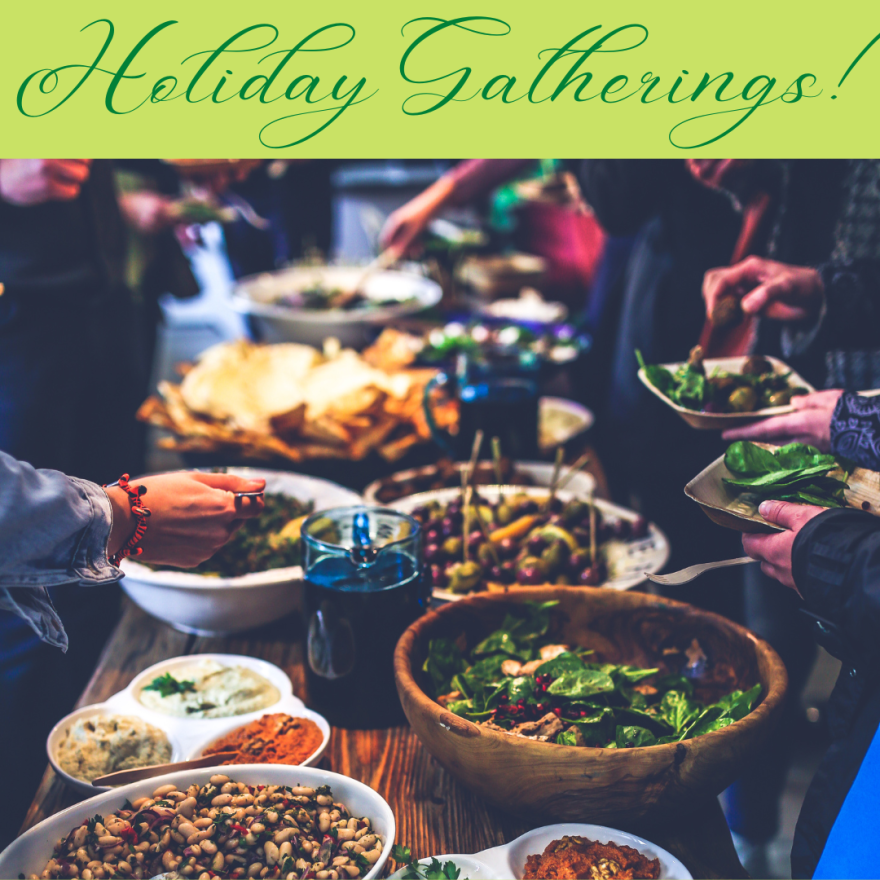 We're getting into the holiday season and that often means lots of social gatherings and interaction with people we may or may not know well.

And if it is the case that you're just starting a new vegan/plant-based eating routine, people will be nervous about what to feed you when they invite you over. Let them know that any veggie dish, prior to the added slab of butter is a great choice, salads before the dressing has been added is another good choice. Here's a tip: let the person know you'll bring one of your favourite dishes. Pick one that you think everyone will enjoy, so maybe not something with tofu 😁. Perhaps something like a three-bean salad or quinoa with nuts and dried cranberries or raisins added in, or a wild rice dish.
Also, be prepared as people may ask you questions on your new vegan/plant-based eating routine. Know why you have chosen this type of eating e.g., for health reasons, to reduce animal cruelty and/or to improve the environment, and maybe a few facts concerning your choice. All you can do is answer any questions with honesty and compassion in a light, positive and non-judgemental way.

If you feel uncomfortable and wish to change the subject, here are a few conversation starters to get you underway:
Good conversation starters
What is your favorite sport to watch; to participate in?

Which is your favorite restaurant and why?

How do you see your life 20 years from now?

What is your favorite fruit?

What are the top three items on your bucket list?

If you could have a super power, what would it be and why?

If you could star in any movie, which one would it be?

What's one interesting thing about you that people might not know?

If you could travel anywhere in the world right now, where would you go?

What's the funniest joke you know by heart?
Just sayin' is all!
All the best, Lou💚
Lou-Anne Hooper
www.facebook.com/veganvagabonds1
New-to-Veganism Neighbourhood | Facebook
www.instagram.com/vegan.vagabonds1
For more information on my online course: "The Vegan Journey: A Beginner's Pathway" please contact me at veganvagabonds@rogers.com