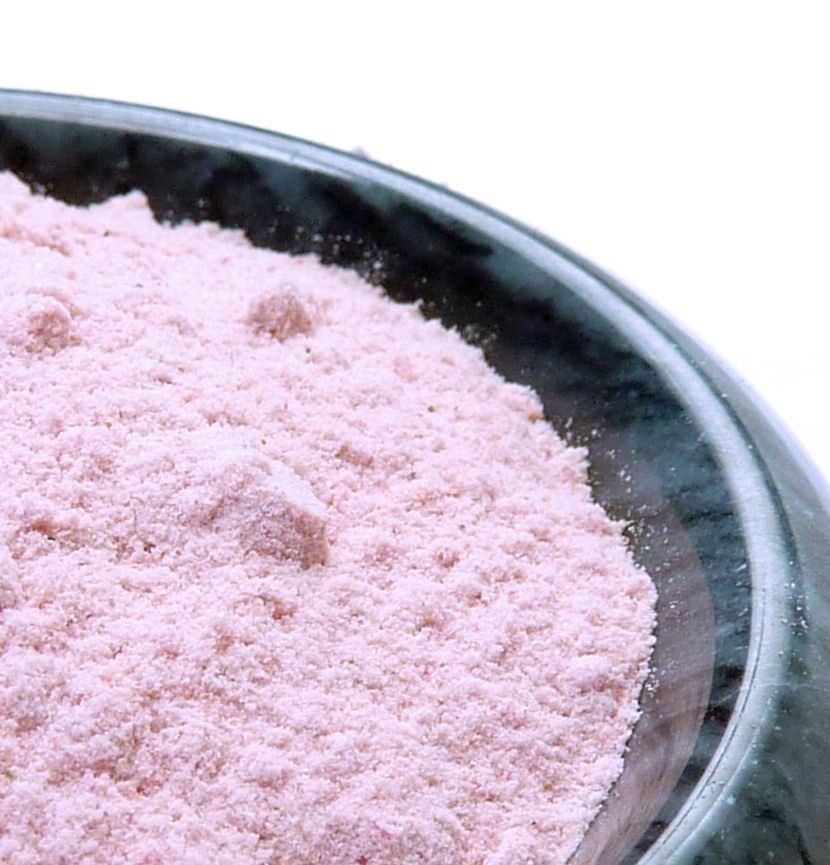 Black salt, also known as kala namak or Himalayan black salt, is a condiment flavouring found in India. It is often not black, but pink-grey in colour.
It is commonly used in cooking and is a popular ingredient in Indian recipes. It has volcanic origins and is made up of sulphur compounds which contribute to its smell and taste. It is also made up of iron and potassium chloride.
Because of its sulphuric aroma and taste (which resembles hard-boiled egg yolk), it is a great additive to vegan egg dishes as it helps give them the "egg" taste. If you want your next tofu scramble to really taste like scrambled eggs, or your vegan "egg salad" sandwich to ring of actual eggs, use a small amount of black salt in these recipes.
Black salt has antioxidant properties and has surprisingly low sodium levels. It also contains important minerals like iron, calcium, and magnesium, which are essential to healthy bodies.
It has also been known to help with: reducing heartburn and bloating; digestion; reducing cholesterol; ease muscle spasms (due to the potassium). (Please check with a physician before using black salt as a medicine.)
Black salt or kala namak can usually be found in East Indian grocery stores, but can also be purchased online.
Just sayin' is all!
Lou-Anne Hooper
www.facebook.com/veganvagabonds1
New-to-Veganism Neighbourhood | Facebook
www.instagram.com/vegan.vagabonds1
For more information on my online course:
"The Vegan Journey: A Beginner's Pathway"
please contact me at veganvagabonds@rogers.com